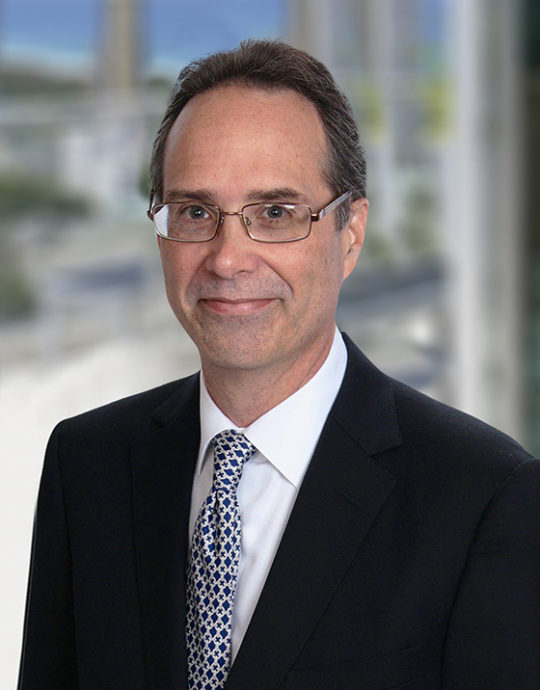 Bruce Stuckman, Ph.D.
Of Counsel
Bruce Stuckman has been Of Counsel to Garlick & Markison since 2005, and has been a licensed patent attorney since 1992. He holds a B.S. in Electrical Engineering (Magna Cum Laude), an M.S. in Electrical & Computer Engineering, a Ph.D. in Systems Engineering from Oakland University, and a J.D. (Cum Laude) from the University of Louisville where he graduated first in his class.
Bruce focuses on preparing and prosecuting patents in high-tech fields, including telecommunications, electronics, web applications and media processing. Bruce is highly regarded for the number of patents he has authored and prosecuted, which have been successfully licensed or litigated. Additionally, Bruce has a strong practice advising clients regarding the licensing and enforcement of their patent portfolios. He specializes in analyzing large portfolios, identifying key patents, and performing infringement analysis, to reach the goal of their monetization. He is a co-author of Business Power: Creating New Wealth from IP Assets, John Wiley & Sons, 2007. Bruce is an inventor on 88 issued patents.
Prior to joining Garlick & Markison, Bruce was Chief Patent Counsel of AT&T while also serving as Vice President & General Counsel of AT&T Knowledge Ventures, an IP subsidiary he co-founded. Bruce has published more than seventy articles and has been invited to lecture over fifty times at professional symposia. In 2005, he was named a Fellow of the National Knowledge and Intellectual Property Management Taskforce. Prior to practicing law, Bruce was an Associate Professor of Electrical Engineering at the University of Louisville.