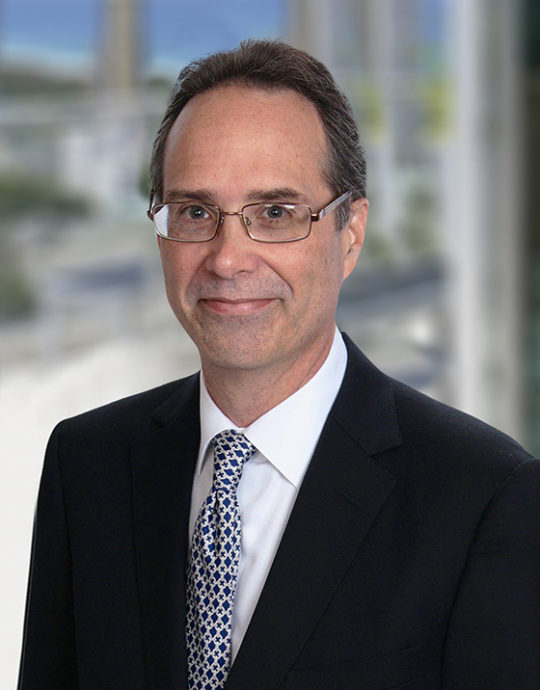 Bruce Stuckman, Ph.D.
Of Counsel
Bruce Stuckman has been Of Counsel to Garlick & Markison since 2005 and has been a licensed patent attorney since 1993. Bruce specializes in building commercially valuable patent portfolios in high-tech fields, including telecommunications, electronics, artificial intelligence, quantum computing, web applications and media processing. Bruce has authored and prosecuted over 1000 patents to issuance, many of which have been successfully sold, licensed or litigated.
He has a long history of officer/board positions and has facilitated several multi-billion-dollar transactions.  Prior to joining Garlick & Markison, Bruce was Chief Patent Counsel of AT&T while also serving as Vice President & General Counsel of AT&T Knowledge Ventures, an IP subsidiary he co-founded. Bruce has published more than seventy articles and has been invited to lecture over fifty times at professional symposia. In 2005, he was named a Fellow of the National Knowledge and Intellectual Property Management Taskforce. He is a co-author of Business Power: Creating New Wealth from IP Assets, John Wiley & Sons, 2007.
Bruce holds a B.S. in Electrical Engineering (Magna Cum Laude), an M.S. in Electrical & Computer Engineering, a Ph.D. in Systems Engineering from Oakland University, and a J.D. (Cum Laude) from the University of Louisville.  In each case he graduated first in his class. Prior to practicing law, Bruce was a tenured Associate Professor of Electrical Engineering at the University of Louisville and a technical consultant to organizations such as General Motors, General Electric, British Petroleum, and the U.S. Government.  Bruce is himself an inventor on over 100 issued US patents.  The DIRECT search AI algorithm he co-developed is in use by researchers world-wide in thousands of applications as diverse as quantum computing, medical imagery, microbiology, circuit design, optimization, particle physics and cloud computing.  A set of functions he developed for evaluating global optimization techniques are referred to in recent textbooks as the "Stuckman function".