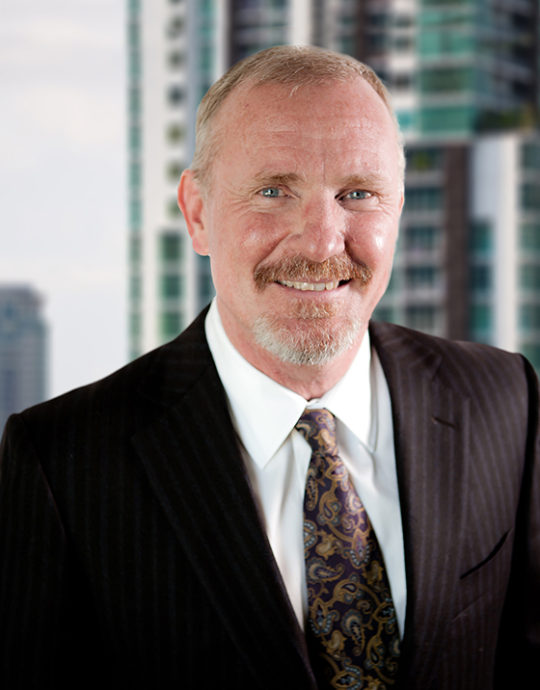 Timothy W. Markison
Founding Partner
Tim Markison is the founder of Garlick & Markison and has been a licensed patent attorney since 1993, and a licensed patent agent since 1989. He obtained a B.S. in Electrical Engineering from the Illinois Institute of Technology in 1984, and a J.D. from Loyola University in 1993.
Tim Markison is an accomplished patent attorney, has personally drafted and/or supervised the drafting of over 1,800 patent applications. His many achievements include the development of a six sigma-based patent application drafting process that significantly improved quality and cycle time, the development of a custom patent database that improved patent docketing, patent tracking, and patent utilization, and the creation of a systematic approach to identifying valuable present and future patentable subject matter.
Tim focuses on preparing and prosecuting patents in wireless telecommunications, semiconductors, mixed signal technologies, networking, and computers; developing and administering patent application drafting and prosecution quality control programs; leading advanced inventing programs; training associate attorneys; docket management; and client management. Additionally, his practice includes the development of patent infringement litigation offensive and defensive positions, analyzing patents for acquisition, and patent licensing.
Tim is also a proficient inventor, having been named on over 100 issued patents in various technologies. Many of Tim's patented inventions are assigned to our clients and have been successfully licensed by the clients.
Prior to forming Garlick & Markison, Tim served as Vice President & General Counsel of SigmaTel, Inc., was a founder of Markison & Recamp, served as in-house counsel at Nortel Networks, and began his legal career with Motorola.
Tim is a member of the Illinois Bar Association, U. S. Patent and Trademark Office Bar and the Federal Circuit, Northern District of Illinois. Prior to commencing his legal career, Tim worked as an electrical engineer for Power Conversion Products, Northrup and Micro Energy.